I don't know about you, but I could use some simplifying in my workflow. Here are three features that are making my life a lot easier.
Selecting template in the Trimmer
Another nifty feature is selecting the template in Trimmer. How many times have you wished to apply a template beforehand so you don't have to worry about it later?
We know how precious time is. You can now apply a template directly in the Trimmer, so you don't have to needlessly prolong the editing process in Context Editor later.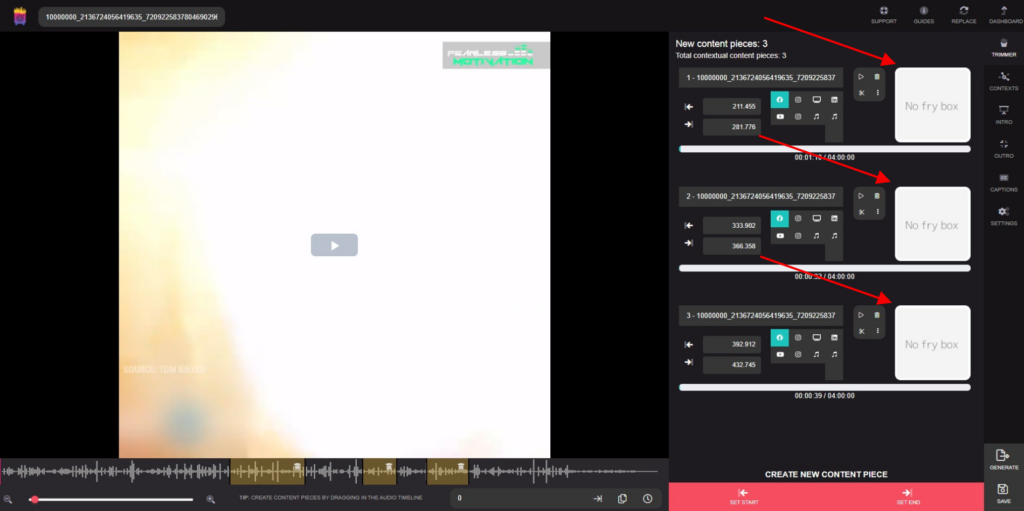 Library
Warning, this feature may change your life! Read at your own risk. Just kidding! Or am I?
Suppose you have a fantastic, very informative video. You know its value, you know how beneficial it could be to certain people, but something is... missing.
Our library can very well help with that! Browse a library full of royalty-free images and add them to your video.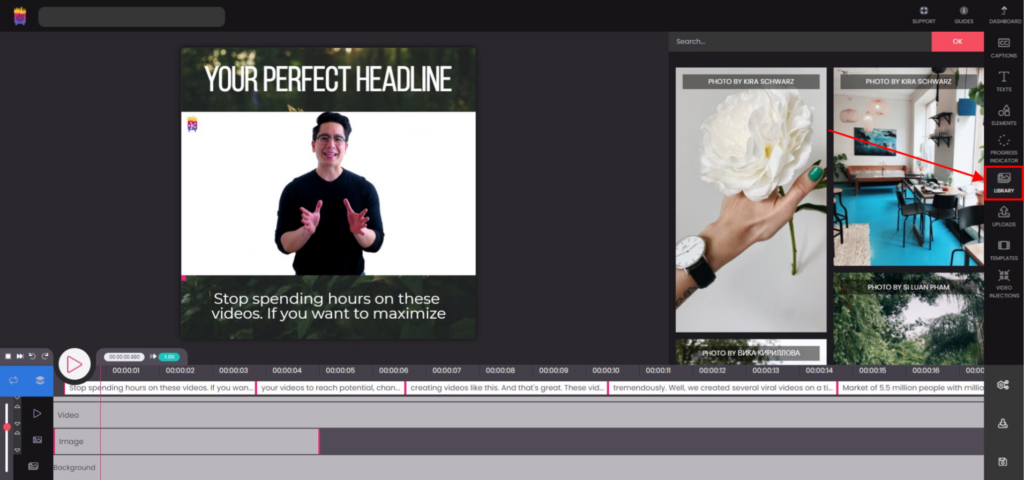 ContentFries Features Coming up Next
RECIPES. A big missing piece. Endless possibilities. This will be HUGE!
To help you cook any content you want and help you create something awesome in minutes instead of hours, we're working hard to finish this missing piece. While keeping the platform easy to use.
Do you want to turn your script to video? Video to quotes for social media? Audio to blog post? Just pick a recipe and finish what you want in no time! First viable version of recipes coming out in September 2021.